KT Happy Hour: Pomegranate Kombucha Cocktail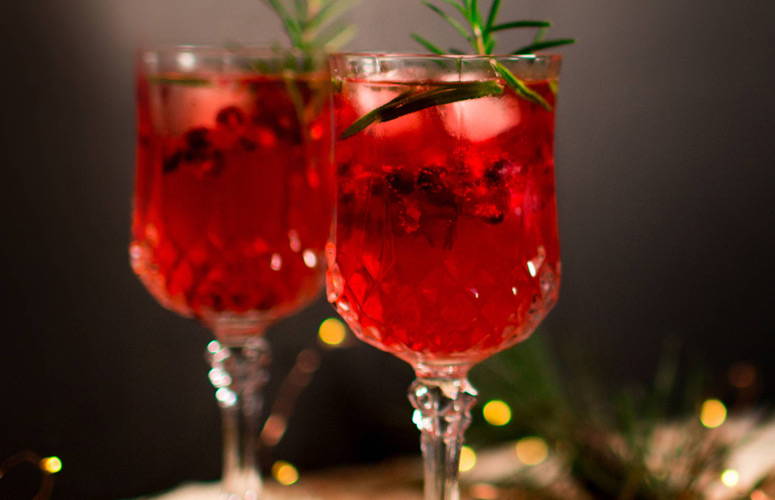 Pomegranate may not be a traditionally winter flavor, but we couldn't help ourselves once we tasted this yummy Pomegranate Kombucha cocktail. Move aside cranberries, there's a new holiday fruit in town!
You may have noticed we're a little into kombucha cocktails here at Kombucha Town, but it's not just because kombucha is our passion. We've all had a gin and tonic or vodka '7' — but substitute kombucha and you're in for a whole new level of yum.
We do love to get fancy with flavors here on KT Happy Hour, but a great kombucha cocktail is as easy as booch + booze. Forget the extra ingredients! If you have a can of kombucha and a bit of alcohol, you've got a kicka** cocktail straight out of the gate.
But if you have an extra 30 seconds and a pomegranate on hand, you'll want to stay tuned for this holiday cocktail recipe. Along with being the perfect combo of sweet + savory, this whiskey drink has all the makings of a great holiday tradition. With a beautiful bright red color (and green garnish) its look certainly fits the bill.
To take this recipe up a notch, we dug into our whiskey sampler pack from Seattle-based Westland Distillery. Westland is a local staple bringing single malt whiskey tradition to the Pacific Northwest. You can't go wrong with any of their three core whiskeys: Peated, American Oak and Sherry Wood. Each brings a unique profile to this cocktail, and we couldn't choose just one!
On our end, we chose our best-selling Blood Orange kombucha to add a citrus kick to this sweet cocktail. If you're not on the citrus train, we recommend trying this recipe with Original Ginger or Green Jasmine kombucha.
This delicious Pomegranate Kombucha Cocktail is perfect for the holiday season. Along with being downright gorgeous to look at, it tastes amazing. It's sweet and tangy with a hint of rosemary and, of course, the smokey flavor of a good whiskey.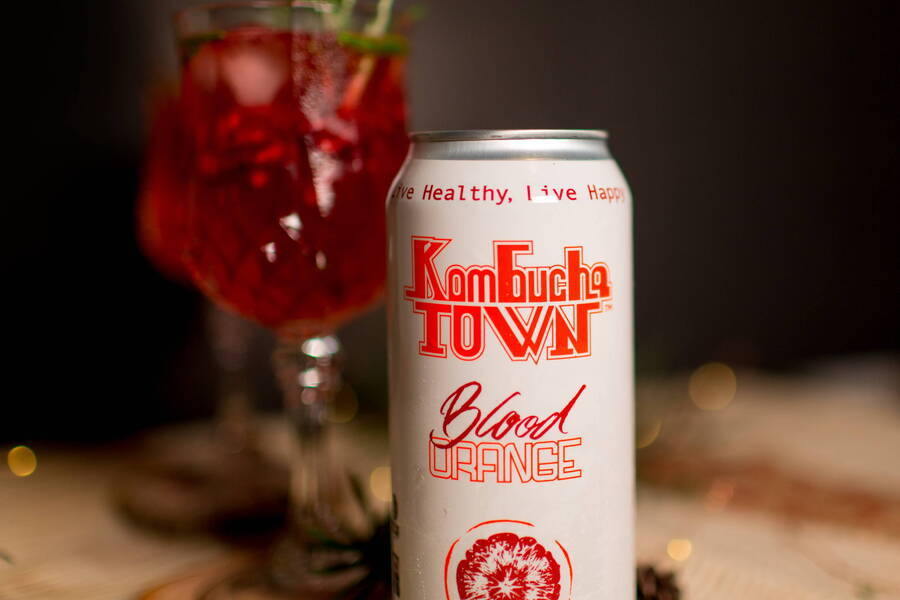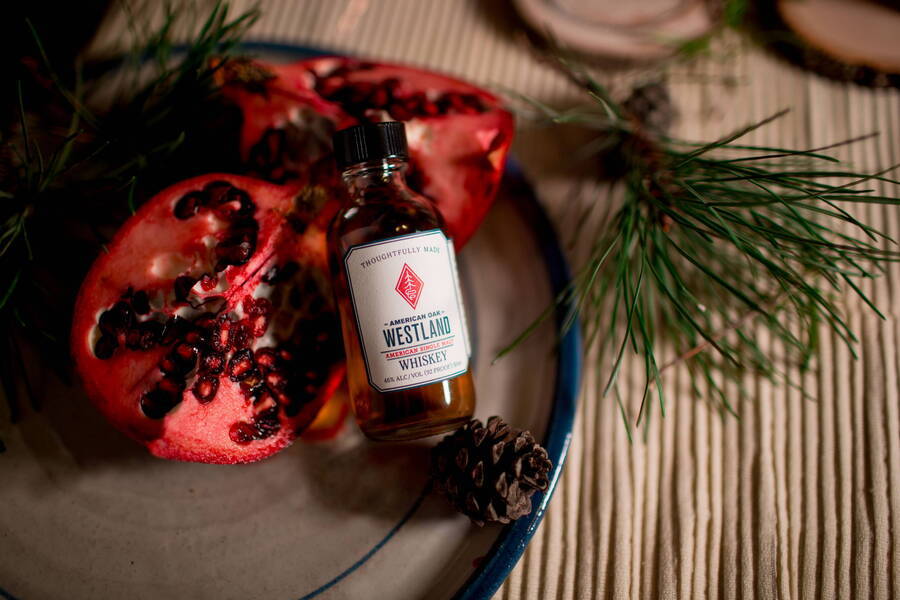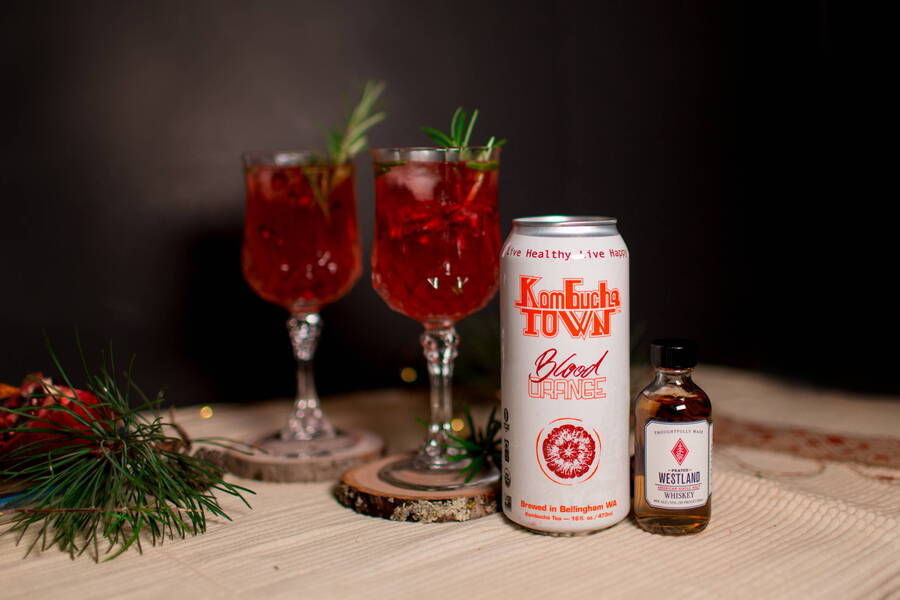 Ready to get started? Here's what you'll need:
— Kombucha Town Blood Orange Kombucha
— 2 oz whiskey (we used whiskey from Westland Distillery)
— 2-3 tbs pomegranate seeds (about 1/4 of a pomegranate)
— Fresh rosemary
Instructions:
Muddle Pomegranate seeds and chopped rosemary well.
Add ice and pour in whiskey and kombucha. Give it a little stir and garnish with rosemary.
Enjoy! Make sure to check out Westland Distillery on Instagram @westlandwhiskey and don't forget to tag @kombuchatown when you share the result on social media!
Best,
The Kombucha Town team